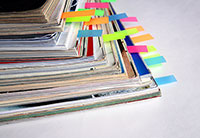 Andrew Hubbard of RSM discusses changes to HMRC's Digital Transformation Programme
HMRC announced significant changes to some of its major projects this week as a result of the all-consuming need for its systems to be up and running for Brexit. Not surprisingly one of the major impacts has been on its digital transformation programme.

HMRC chief executive Jon Thompson, in what I thought was an impressively robust session before the Public Accounts Committee, admitted that HMRC had been over-ambitious in its estimates of the number of taxpayers who would cease to phone or write to HMRC once digital channels were opened up.

This will come as no surprise to readers of this briefing: we have consistently supported the principle of HMRC developing digital engagement with taxpayers, but have always said that the proposed pace of change was too fast.

HMRC has now said that it will delay plans to introduce further digital services for individuals.

For businesses Making Tax Digital for VAT in 2019 remains in place but for other taxes it now seems that MTD could be a long way off. We know that it will not be introduced before 2020 but I would be very surprised if it did come in that early, given the need for proper pilot testing of any new systems.

Some form of MTD for business will still emerge, but I suspect that it could look very different to the very optimistic plans originally laid out only a couple of years ago – do you remember the case study where a business woman scanned her invoices into her MTD app in the supermarket car park!
Pre-Populating Tax Return Information – HMRC Telling Taxpayers What it Already Knows
HMRC has had some notable successes along its digital journey and it is right to acknowledge this. Pre-population of employment income details into the personal tax account has worked well, with 685,000 taxpayers using this information between August 2016 and March 2017.

Well over 80 per cent of the pre-populated figures were accepted by taxpayers. Pre-population is intended to produce more accurate tax returns and this seems to have worked.
More Accurate Tax Returns Do NOT Mean More Tax Raised!
But there is an interesting twist to this. The working assumption within HMRC was that reducing error would increase the tax take because most errors would be in the taxpayer's favour rather than HMRC's.

But that is not what has happened. HMRC's research found that pre-populated returns on average showed a lower tax liability than a similar sample of returns which had been completed in the normal way.

In other words when completing tax returns manually people tended to make errors in HMRC's favour, presumably by overstating income or understating expenses.

HMRC summarises this by saying 'We have seen that encouraging more compliant behaviour does not always equate to increased revenue, but rather improved accuracy, thereby helping taxpayers pay the right amount of tax'.

One of the key drivers for making tax digital for business was that it would increase the accuracy of returns and thus reduce the tax gap – the assumption being that the majority of errors in the current system result in taxpayers under-reporting their liability.

This assumption was widely questioned and the methodology behind it was never, in my view, satisfactorily explained. This latest finding casts further doubt on that assumption.

Business record keeping and pre-population of returns are not directly comparable and the conclusion I quoted above cannot be directly applied to MTD for business. But at the very least there does need to be a proper evaluation of the evidence before the MTD project for business is taken forward.

Good compliance is an end in itself and doesn't need to be justified as a potentially spurious means of closing the tax gap.