Background
A study published by IFA Promotion in 2002 found that nine out of ten taxpayers are handing over too much money to the Chancellor, because many do not realise the measures they could take to cut down on their tax bill.
At the same time, according to research published by Alliance & Leicester, tax has overtaken late payments to become the chief concern of small business owners, with more than one in five citing tax system as their biggest worry.
We are here to help. TaxationWeb, UK's premier tax community and information directory, is an invaluable source of information for the general public, accountants and tax professionals. Our aim is to become the most popular tax information website in the UK, through developing excellent customer-care relationship with TaxationWeb's visitors, professional firms (e.g. accountants, lawyers, etc.), other relevant websites, business partners and the press, through listening to their comments, answering all genuine e-mails and/or other communication and acting upon constructive feedback, as well as proactively seeking advice and new ideas for possible co-operation and future development of the site.
People behind TaxationWeb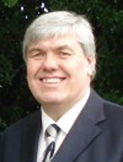 Jim Smith - Chief Executive and Commercial Director
Jim has some 25 years' experience in professional publishing, including at Tolley and LexisNexis, where he was on the board of the UK company.
He moved from Lexis to found Tottel Publishing, which specialised in tax and law, and which was sold to Bloomsbury Publishing in 2009. Since selling Tottel, Jim has become a shareholder in several publishing companies, and combines this with a range of business interests in other sectors.

He is also Non-Executive Chairman of Tax Insider, and a past-Chairman of the Independent Publishers Guild.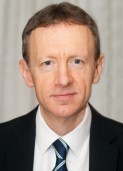 Mark McLaughlin - Co-Founder and Managing Editor
Mark McLaughlin is a Fellow of the Chartered Institute of Taxation, a Fellow of the Association of Taxation Technicians, and a member of the Society of Trust and Estate Practitioners. From January 1998 until December 2018, Mark was a consultant in his own tax practice, Mark McLaughlin Associates, which provided tax consultancy and support services to professional firms throughout the UK.
Mark is now a consultant with The TACS Partnership, an independent tax advisory firm that provides high quality, independent advice on all UK taxation matters.
He is a member of the Chartered Institute of Taxation's Capital Gains Tax & Investment Income and Succession Taxes Sub-Committees.
Mark is Chief Contributor to McLaughlin's Tax Case Review, a monthly journal published by Tax Insider.
Mark is the Editor of the Core Tax Annuals (Bloomsbury Professional), and is a co-author of the 'Inheritance Tax' Annuals (Bloomsbury Professional).
Mark is Editor and a co-author of 'Tax Planning' (Bloomsbury Professional).
He is a co-author of 'Ray & McLaughlin's Practical IHT Planning' (Bloomsbury Professional).
Mark is also co-author of 'Incorporating and Disincorporating a Business' (Bloomsbury Professional).

He is Editor and co-author of 'HMRC Investigations Handbook' (Bloomsbury Professional).
Mark has also written numerous articles for professional publications, including 'Taxation', 'Tax Adviser', 'Tolley's Practical Tax Newsletter' and 'Tax Journal', which provides free information and resources on UK taxes to taxpayers and professionals, and TaxationWeb's sister site TaxBookShop.
Mark is a Director of Tax Insider, and Editor of Tax Insider, Property Tax Insider and Business Tax Insider, which are monthly publications aimed at providing tax tips and tax saving ideas for taxpayers and professional advisers. He is also Editor of Tax Insider Professional, a monthly publication for professional practitioners.
Mark is also a tax lecturer, and has featured in online tax lectures for Tolley Seminars Online.
Mark co-founded TaxationWeb (www.taxationweb.co.uk) in 2002.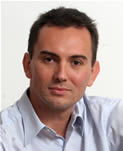 Martino Matijevic, Co-Founder and IT & Marketing Director
A marketing management graduate and a former Marketing Consultant for the City of Nice in France, Martino brings a considerable marketing experience. Having subsequently trained as Web Developer with the European Commission in Brussels, he worked for high-profile companies such as Kelloggs, Sainsbury's, Halifax Insurance, Alfred McAlpine, Schwarzkopf, JD Williams, William Hill and international, multi-lingual websites, such as Orange and Voila.
As well as being one of TaxationWeb's Directors, Martino's other passion is travel and he developed WhichBudget, specialist budget travel website and The Travel Magazine, where he built a digital audience of almost 3 million readers.
Lee Sharpe - News and Articles Editor
Lee is TaxationWeb's News and Articles Editor and a regular contributor to the Forum. He is a Chartered Tax Adviser with 20 years' experience of advising individuals and owner-managed businesses over a broad spectrum of tax matters. As well as writing for TaxationWeb, Lee is a lead writer for Property Tax Insider and its sister publications, and is Technical Editor of '101 Property Tax Secrets Revealed'. Lee provides consultancy services and lectures on taxation matters.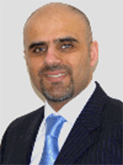 Amer Siddiq - Director
Amer is an entrepreneur who has a passion for building internet based businesses around taxation. Although not a tax advisor (or accountant for that matter), Amer's passion for minimising taxes came about when he started to grow his own property portfolio. He wanted grow it in such a way so that he paid as little tax as possible (and legitimately).
He struggled to find the advice he was looking for so he teamed up with tax experts to bring about the website Property Tax Portal, a website dedicated to helping property investors and developers minimise their taxes. The huge success of this website lead to Amer naturally progressing into general taxation with Tax Insider.
Amer joined the TaxatonWeb team in November 2013.
He is also the founder of Landlord Vision, a cloud based solution to help landlord better manager their property businesses.
The Future
TaxationWeb has an active relationship with its users and we listen and review all feedback.
Get involved in the future of TaxationWeb! Contact us and let us know how you would like us to develop.