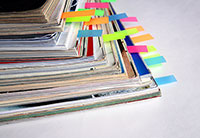 Ensure you're up to date with the essential guidance for practitioners on tax, trusts and estates.
2018 Conference
Early booking is recommended as venues for this series often sell out quickly.
We are pleased to announce that the UK Tax, Trusts & Estates Conference 2018 is taking place this autumn at four venues across the UK throughout September and October. Packed with quality content, it will provide you with everything you need to know about the current and future developments in tax, trusts and estates. Mark the date in your diaries now for what promises to be another must-attend event in the STEP calendar!
The Conference will kick off on 4th September in Manchester. It will then continue in London (21 September), York (2 October) and Bristol (16 October) throughout September and October.
Why Attend?
The programme includes the latest news from the Court of Protection; how trustees are affected by the General Data Protection Regulation (GDPR) and Trust Registration; passing on and splitting up the family company and the increasing problem of the client with an international dimension. All this combined with the annual tax update (who knows the Office of Tax Simplification (OTS) might have come with a radical simplification of inheritance tax (IHT)!) and the dos and don'ts when advising on the making of lifetime gifts make for a conference not to be missed!
There will also be an excellent panel of speakers including Lucy Obrey, TEP, Higgs & Sons who will be discussing how the trust register operates and the impact of the new data protection regime for personal representatives and trustees. Julia Abrey, TEP, Withers LLP will be reflecting on the Court of Protection and considering current issues of Lasting Power of Attorneys.
You will learn about the latest practice developments relating to:
Lifetime giving: tips and traps

Trust and estate regulation and administration

Elder law and Court of Protection (COP): what's new?

The international dimension

Succession strategies for owner managers and dealing with shareholder disputes
Previous delegates have said:
'Excellent Conference full of relevant topics and speakers scheduled in perfect time slots.'
'The one course I attend without fail every year.'
'An excellent up round of current developments in private client practice'
Save the date in your diary now:
4 September, Manchester
21 September, London
2 October, York
16 October, Bristol
Register online at
https://www.step.org/TaxArticle18
or email conferences@step.org