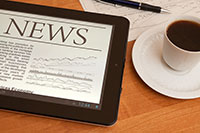 The Chancellor has announced that the next UK Budget will be held on Wednesday 11 March 2020.
This is the Budget that was postponed from 6 November 2019, basically because the previous government could not get stuff done. So, now that the 'new' government can get stuff done, it clearly makes sense to take an extra couple of months to deliver the 2019 Budget.
To what extent the original draft provisions of the Finance Bill will be revised, cancelled or supplemented is currently unclear. It is possible that the next few months will see a fundamental re-think, given the tectonic shift in the political landscape arising from the General Election.
The Scottish Parliament, which had to postpone its own Budget from 12 December after last year's no-show from Westminster, was hoping for something in early January, to give it time to accommodate changes in its own Budget plans. The Scottish Parliament appears less than pleased by the further delay, particularly given that it had received no prior notice of revised date, with the Scottish Finance Secretary revealing he found out only when it was announced to the general public.
It will be interesting to see if the government intends to stick to the announcement in the 2016 Autumn Statement that the Budget would (usually) be held in the Autumn, or whether March 2020 will be Back to the Future.