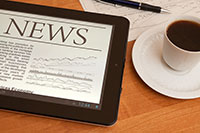 Update on Finance Bill (No. 2) 2017

The government has today published an update on Finance Bill 2017, which confirms that all policies that were cut from the March 2017 Budget in order to make it through Parliament before the General Election, will now be re-instated and take effect from April 2017 as originally planned:
"The Government confirms that... ...it expects to introduce a Finance Bill as soon as possible after the summer recess containing the withdrawn provisions. Where policies have been announced as applying from the start of the 2017-18 tax year or other point before the introduction of the forthcoming Finance Bill, there is no change of policy and these dates of application will be retained. Those affected by the provisions should continue to assume that they will apply as originally announced."
Making Tax Digital



However, with regard to Making Tax Digital as a .Gov announcement:
"Only businesses with a turnover above the VAT threshold (currently over £85,000) will have to keep digital records and only for VAT purposes – and only from April 2019
Businesses will not be asked to keep digital records or to update HMRC quarterly, for other taxes until 2020.
This means that businesses and landlords with a turnover below the VAT threshold will be able to choose when to move to the new digital system.
All businesses and landlords will have at least two years to adapt to the changes before being asked to keep digital records for other taxes."
Note that the .Gov announcement suggests that all businesses will be going digital but have a choice as to when, whereas the original Ministerial Statements says, "Businesses with turnover below the VAT threshold will not be required to use the system but can choose to do so." It then goes on to say:
"The Government will not widen the scope of MTD beyond VAT before the system has been shown to work well, and not before April 2020 at the earliest. This will ensure that there is time to test the system fully and for digital record keeping to become more widespread."
It seems likely that the government has every intention of making MTD mandatory for everyone, but has had to accept that HMRC's timetable and projections were hopelessly optimistic, particularly against the backdrop of the car-crash that is fast becoming the logistical reality of Brexit. Having said that, if the government really intends to wait until MTD is proven to work, then
It will probably have to wait longer than 2020 to convince businesses

It may not actually have to make it mandatory if businesses can be convinced of the benefits of "going digital"
Or, to put it another way, would the government really have to make MTD mandatory, if going digital would actually save businesses money every year, like HMRC promised?
A Little Bit Off the Top..?
While it may, at first glance, seem helpful for businesses to have to worry about MTD only in relation to VAT, it seems to me that forcing businesses into "going digital" in terms of VAT records is pretty much all or nothng: if death by a thousand cuts starts with decapitation, then the following 999 are just window-dressing. If VAT records have to be fed into a prescribed software package, then realistically, what would not also follow? Not having to digitise payroll is not exactly a boon, given that RTI applies. A government that reckons to be doing small businesses a favour by mandating MTD only for VAT either doesn't understand small business accounts, (and of course the vast majority of affected businesses will be small businesses), or it is taking small businesses (and by implication their advisers) for fools.

Known Unknowns
What is not absolutely clear from the statements so far, is
Will businesses that have registered for VAT on a voluntary basis (i.e., with turnovers under the registration threshold of £85,000) be required to adopt MTD from April 2019 simply because they are making VAT returns?

Will MTD for businesses with an annual turnover not exceeding the VAT registration threshold be able to adopt MTD on a purely voluntary basis, or will it be voluntary only up 'til 2020, or will it be voluntary for up to 2 years? (i.e., "you have 2 years to decide when you want to move to digital records")

Or is the "minimum 2 years" in reference only to businesses that have to sign up to MTD for VAT purposes and may then have to adopt MTD for other taxes later on?

Where do companies stand? They were supposed to be subject to MTD from April 2020, so will they now have to adopt MTD by April 2019 if they are VAT-registered / have annual turnovers over £85,000? Or are they still set for April 2020 regardless?
It may well be that the statements can be taken literally, and that would help. But tax advisers will know all too well that HMRC's announcements (such as with the renewals basis) have to be checked, and checked again roughly 12-24 months later, to ensure that they haven't changed their minds.