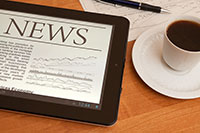 The Government has announced proposed tax measures designed to remove obstacles to competition and expand choice in the trading of financial instruments in the UK.
In a recent statement, Economic Secretary to the Treasury, Ed Balls, announced the following proposals:
extending the stamp duty and stamp duty reserve tax reliefs for intermediaries trading UK shares from 1 November 2007; and
changing the rules for designating stock exchanges as 'recognised' for tax purposes, so that any UK stock exchange that is a recognised investment exchange within the meaning of the Financial Services and Markets Act 2000 could achieve this status.
Draft clauses dealing with stamp duty changes have been published on the HMRC website (see below) for consultation in advance of this year's Finance Bill.
Link