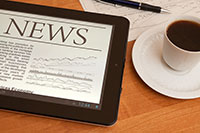 The Government has announced the date for the 2007 Budget.
Chancellor Gordon Brown will deliver his 11th Budget statement on Wednesday 21st March 2007.
This is likely to be his last Budget speech, as he hopes to succeed Prime Minister Tony Blair later this year.
Current speculation suggests that while room for tax cuts will be limited, a strong economy and healthy tax receipts have done much to meet the budget shortfall some had predicted.
The Chancellor is expected to confirm new rules for ISAs, and could give more details for planned green taxes.