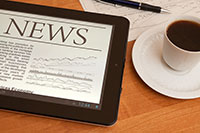 HMRC's Voluntary and Community Sector Team has launched it's 2007/8 Grant in Aid funding programme. The initial bidding process will run for six weeks and closes on 30 March 2007.
Under this programme HMRC will make awards to Voluntary and Community Sector Organisations, and a total of £2 million is available for each of the next three financial years.
It is anticiapted that between 35 and 45 awards will be made in 2007/2008, and the majority of these will be for one year funding ending on 31 March 2008. Other awards will be multi-year funded up to a maximum of three years.
Braodly, HMRC expect bids to fall in the following three funding brackets:
up to £15,000 – for short term projects from locally based organisations with a duration of up to one year;
up to £75,000 – significant projects lasting for one year or slightly more and no more than two years, involving work on a national scale; or
up to £250,000 per annum – a major programme of work on a National scale lasting up to three years.
It is anticipated that the following awards will be made in 2007/2008:
between 10-15 awards up to £15,000 to locally based organisations for one year;
between 20-25 awards up to £75,000 for significant projects on a National scale for up to two years; and
between 3 - 4 awards up to a maximum of £250,000 per annum involving a major project of work up to three years.
HMRC do not expect organisations to make more than two funding applications and will only consider additional applications in highly exceptional circumstances.
Partial funding offers may be made.
Links