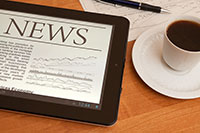 HMRC has today announced that up to a million claimants have yet to renew their Tax Credits claims, with a week to go before the normal deadline. Tax Credits claimants should generally renew their claim by 31 July in order to preserve their entitlement.
Remember that the renewals process also finalises 2013/14, as well as validating the current year claim - failure to renew will result in HMRC asking for all tax credits paid since April 2014 to be repaid.
Some claimants will have received renewal forms pre-populated with information about earnings from employment, based on employers' submissions under the new RTI regime. Claimants should check that the information is compete and correct, bearing in mind that this is still quite a new procedure.
This year, there is the option to renew online - see
and so far, over 200,000 people have used the service - not everyone can use the online facility, although most can.
It is also possible to renew by telephone -
0345 300 3900
HMRC says that more than 650,000 people failed to renew by 31 July, last year. While it may be possible to maintain a claim it is strongly recommended that the deadline be observed.