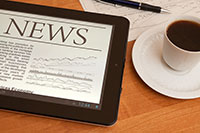 We are pleased to publicise an event hosted by HMRC in Manchester, at:
16:30 - 18:30 on 2 December
With presentations on
Enterprise Investment Scheme

Behavioural

Penalties
Intellectual Property Office
Having seen the presentations by the IPO in previous events, I think that on its own makes the event worthwhile.
Room GE12A
Trinity Bridge House
2 Dearmans Place
Salford
M3 5BS
Please note: the speakers will not be able to discuss client-specific issues during the open session, but you will have the opportunity to ask the presenters general questions. HMRC staff from Debt Management and PT Ops will also be present to answer any general questions. The event will only proceed with a minimum of 20 agents with a maximum attendance of 40. Places must be booked in advance by no later than 27 November 2014.
To book your place, please contact Peter Smith of HMRC on
03000 582371
or
Karen Kitson
03000 547713