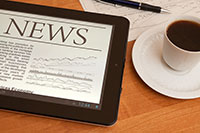 It has been widely reported that the MP Nicky Morgan, who was recently made chair of the Treasury Select Committee, has written to HMRC's Chief Executive to take him to task over problems with the new Childcare Service. This appears to be in anticipation of consideration by the TSC.
It seems that not only are parents, etc., unable to access their digital services account, but so are childcare providers; and there are also apparently "technical difficulties" when frustrated users try to telephone HMRC's dedicated helpline.
Questions of HMRC include:
The number of users who have successfully completed an application for a Childcare Service account
The number of users who started an application, but haven't returned to it
The number of people who have been unable to access their Childcare Service account
The proportion receiving error messages
The number of hours the website has been down since April
How many complaints have been made about the website and the nature of complaints
The average wait time for accessing the helpline and the proportion of abandoned calls, and
The amount of compensation paid to those unable to use the site to pay childcare providers
The breadth of the questions indicates that Mrs. Morgan has taken note of HMRC's previously questionable success stories. Readers may recall that HMRC has in the past claimed in its call-centre statistics that all helpline calls which terminated before being answered had been 'dealt with successfully'. This despite the pre-recorded messages and options taking several minutes to clear, and waiting/hold times stretching much beyond that - in other words, the vast majority of callers are far more likely to have hung up out of sheer frustration, rather than because they had been told a dozen times that their answer will be found on the .gov website (which, some might say, is the real purpose of HMRC's helplines).
The TSC has developed a reputation for asking difficult questions; long may that continue, under new management.