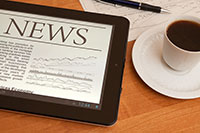 The Telegraph has reported (EU to Force Britons to Publish Details of Wills and Property) that the scope of an EU anti-money-laundering bill has widened to include Trusts, which may require the formal registration of Trust assets, for potential scrutiny by any member of the public.
The bill is apparently due to be voted on tomorrow.
Trusts are, of course, a largely Anglo-Saxon device, and widespread in the UK (and America) but very much less so in the wider EU. Common examples are jointly-held property, and life insurance policies written into trust. There is concern that the proposed new laws will generate significant additional work and compliance costs for Trustees, for marginal real benefit, and will greatly intrude on people's private affairs. While there has been high-level representation by David Cameron, it is uncertain whether or not European legislators appreciate, or are concerned with, the implications for the UK.