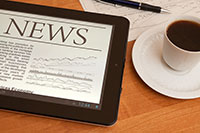 HMRC Online appears incorrectly to be stating that all Trusts have received notices to file 2016 Trust tax returns, even where no Trust tax returns have been filed for several years.
We have advised HMRC that, in cases that we are aware of, all agents' Trust tax clients are noted on HMRC's Online SA facility as having been issued wih Notices to File 2015/16 Trust tax returns, even if marked dormant and with no Trust tax returns having been submitted for almost a decade (or any actual Notices to File having been physically received).
An HMRC representative has responded as follows:
"We apologise to the small number of customers who are being shown an erroneous message requesting they submit tax returns for dormant trusts. We are looking into this as a matter of urgency and will provide an update as soon as we can."
We have specifically asked for clarity as regards HMRC Trusts' position on its powers to withdraw Notices to File in accordance with the provisions of FA 2013 Sch 51. In the writer's experience, HMRC Trusts is either unaware of the facility or insists on a tax return's being submitted in order to gauge whether a return is required - which of course effectively negates the power to withdraw a notice to file.
For now, Trustees and their agents may want to keep an eye on the 2015/16 status of their Trusts. It may be that HMRC will be able to correct the online facility, without requiring anything further of Trustees of their agents.