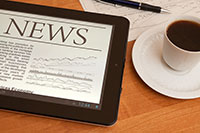 Whilst the new consultation on the tax rules relating to non-domiciliaries has rightly attracted a lot of attention, The Chartered Institute of Taxation (CIOT) believes more attention needs to be given to an additional measure that seems to have been missed by many commentators.
The Disqualification from Parliament (Taxation Status) Bill, which has been published this week, is a single-clause Bill that proposes that those electing for the non-domiciled remittance basis of taxation will be disqualified from acting as an MP or Member of the House of Lords.
John Whiting, Chairman of the CIOT's Management of Taxes Committee, says: "One can understand the driving force at work here but there is also an important matter of tax principle. A taxpayer will, under the proposed non-domiciled rules, be given an option over two bases of taxation. Yet someone choosing one route is, seemingly, to be handed an extra penalty. It does seem a bad precedent if making what might be regarded as the wrong tax choice attracts adverse treatment in another area."
The changes to the tax rules for non-domiciliaries were first announced in the Pre-Budget Report in October 2007. Broadly, UK residents who are non-domiciled, who currently pay £4bn in UK tax on UK earnings, will now also have to pay an annual charge of £30,000 to ensure that they contribute in respect of the foreign income and gains which they keep abroad and on which they do not pay UK tax. The charge will apply if they've been resident here for more than 7 years. Users of the remittance basis also lose their tax free personal allowances. The measure is targeted to protect competitiveness by ensuring that secondees to the City are not affected (the majority have left the UK by 7 years).
At the time of the Pre-Budget Report, the Government announced that it would consult on the detail and on a wider range of options, including specifically whether those who have been resident here for more than 10 years should contribute more.
Link