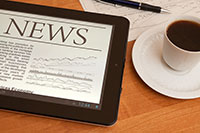 HMRC Trusts department has advised that the letters formerly issued to acknowledge that a return has been processed without needing to repair or amend it, have been withdrawn.
HMRC Trusts have until now sent an acknowledgement letter to agents following the processing of a paper return where the taxpayer has self-calculated their liability and they had no reason at that stage to revise the calculation. The wording on the acknowledgement letter read, 'Your client's trust tax return for the year 2007-2008 has been processed without any revision'.
In future, HMRC Trusts will no longer issue a letter following the processing of a return where they had no reason to revise the calculation. This will bring HMRC Trusts into line with the rest of HMRC processing.