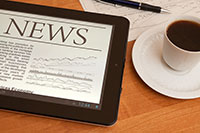 Draft NIC regulations have been laid before Parliament, using powers contained in the National Insurance Contributions Act 2006.
The Act provides powers to make NICs regulations that reflect backdated anti-avoidance tax changes that take effect on or after 2 December 2004. The power will allow for NICs liability to be applied to these payments going back to 2 December 2004, if necessary.
The Social Security, Occupational Pension Schemes and Statutory Payments (Consequential Provisions) Regulations 2007, will allow payments that are retrospectively treated as earnings to also count for contributory benefit, occupational pension purposes and statutory payment purposes.
The Social Security Contributions (Consequential Provisions) Regulations 2007 set out how employers record retrospective earnings on pay records, how amended earnings are notified to HMRC, and how the additional contributions payable are accounted for. The regulations also set out the extent to which employers can recover additional contributions from employees.
The Social Security (Contributions) (Amendment No. 2) Regulations 2007 make provisions to apply retrospective NICs liability back to 2 December 2004 on employment income from employment-related securities and securities options. They are to be made under the powers contained in Sections 1 and 2 of the NI Act 2006. The draft regulations propose amendments to the existing National Insurance regulations. The amendments will ensure that a National Insurance contribution liability arises, from 2 December 2004 or later, on the same amount of employment income which is charged to tax by the provisions of Schedule 2 of the Finance Act (No.2) 2005 and section 92 of Finance Act 2006.
The Income Tax (Pay as You Earn) (Amendment) Regulations 2007 will amend the Income Tax (Pay as You Earn) Regulations 2003 (SI 2003/2682: "The PAYE Regulations") to provide the necessary accounting and reporting mechanisms for payments which are retrospectively re-characterised as employment income for the purposes of ITEPA 2003. The first instance of payments being re-characterised in this way is to be found in section 92 of the Finance Act 2006