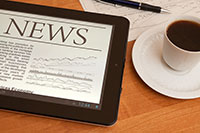 HMRC have issued a statement on what must be contained in a NIC election before approval can be granted.
Back in July 2001, a facility was introduced to allow employees to meet the employer's secondary Class 1 National Insurance contributions (NICs) liability arising on share option gains. Broadly, this can be achieved either by agreement or joint election between an employer and an employee. However, unlike an agreement, a joint election constitutes the legal transfer of liability for payment from the employer to the employee and the law requires that any joint election must be approved by HMRC.
The HMRC Employee Shares and Securities Unit (ESSU) is responsible for the administration of the approval process and publishes model forms of election to facilitate it. For various reasons the model elections may not always be suitable for a particular company's needs and practitioners may wish to customise them to suit a particular client. Whether or not the model election is used, HMRC still need to approve whatever form of election is used by each company or group of companies. Before an election can be approved it must contain a number of elements to satisfy legislative requirements. The relevant requirements are set out in the HMRC model documents.
According to HMRC, a number of draft elections recently submitted for approval have included other elements that are not within the scope of the legislation, which in turn, do not require HMRC approval. HMRC feel that including such elements within an election means that they are being asked to recognise terms or clauses that are not a requirement of the legislation. For example, where the transfer of employment within the group whereby the secondary contributor changes and the employee undertakes to enter into a new election with the new employer. This is not necessary as the joint election remains in force even if employment ceases.
HMRC have now advised that from 1 December 2008, where draft elections are presented for approval that include additional elements not required by the legislation nor essential for the implementation of the election, then approval will not be given.
Further guidance on NIC Elections can be found in the HMRC Employment Related Securities Manual (ERSM 170750 and 170760).