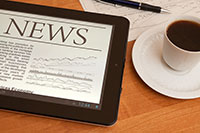 The Chartered Institute of Taxation is hosting a survey open to all tax agents about filing tax returns.
As part of the Working Together initiative, the Chartered Institute of Tax is hosting a survey to find out more about how agents file their clients' Income Tax Self Assessment Returns, and to understand what barriers there are, to filing returns evenly throughout the filing period, or filing online generally.
The survey is anonymous and is open to all tax agents, not just CIOT members.
The survey covers all types of Income Tax returns, including repayment claims and trust returns, and it is hoped that the survey will help HMRC to help agents, to make the most of online filing, and to reduce the costs of dealing with the significant 'peaks' currently experienced.
The survey can be accessed at Joint Professional Bodies / HMRC Survey into the Filing of Self Assessment Returns