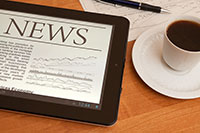 The Institute of Chartered Accountants in England & Wales (ICAEW) has presented its 2007 Budget submission to the Treasury on behalf of its members, and is calling for a greater sense of urgency in Government when dealing with UK business needs.
Commenting on the Institute's submission, Chief executive Michael Izza, said:
"The success of UK business is not just about the interest of the few, but about the quality of life and future of millions of employees, their families and consumers in general. In their interest, Government must grasp the obvious opportunities to increase UK productivity year-on-year. Dealing with immediate business needs for high level skills, ensuring government produces better regulation for small business entrepreneurs and making R&D tax credits more effective are matters of willpower and will not impact on public finances. Reducing the complexity of the tax system is more difficult but a commitment and plan to make a real effort is certainly something that could be announced on 21 March."
In particular, the ICAEW submission calls for:
a review how the Government's skills policy is working with business;
a formal commitment from the Treasury to tax simplification and a set timescale for implementation;
more effective government for business in the wake of an overhaul of the Department for Trade and Industry;
improved tax credits for small business research & development (R&D) as small to medium companies are not being effectively stimulated to spend more on research;
a review of corporation tax rates - the 30% main rate for CT looks expensive when compared to other European countries, for example the rate of 12.5% in Ireland.; and
the UK could adopt the exemption system for taxing of foreign profits that is used in the EU with much reduced compliance costs to business.
Other proposals by the Institute relate to carbon pricing and policies for a 'good green tax' and carousel fraud.
The Institute believes that the government has consistently highlighted the need to increase the levels of UK productivity growth however to do this it needs both the right tools to help business and the support of business itself. Research conducted by the ICAEW reveals that 60% thought that the business community has a voice on some issues but is ultimately ignored on the enterprise issues that really matter while 28% believed that business was largely ignored by Government policy makers. Dissatisfaction was also felt about the issues that Government was choosing to tackle for the business community with nearly three-quarters (74%) believing the wrong ones were being targeted. 83% of those surveyed felt that measures aimed at fostering enterprise in the UK were not working.
Related news
FSB presents Budget submission
Links