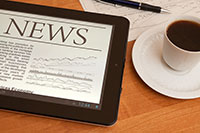 Tax Insider are developing products to help you stay ahead in the increasingly competitive tax industry, but we need your help to make them the best that they can be.
Please click below to complete our survey; it only takes 3 - 4 minutes.
As a thank you, you will be entered into a prize draw for 3 lucky winners to receive a £50 voucher of their choice. The survey will only be open until 8th May 2018, so act now for your chance to win.
All responses given to this survey will be kept strictly confidential. We never share your data, and never will.
Thank you and good luck!
Tax Insider