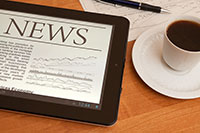 The EU VAT Mini One Stop Shop or VAT MOSS is the system for the collection and transmitting of VAT for telecommunications, broadcasting and electronic services (TBE services) supplied to final consumers across the 28 EU countries.
Since 1 January 2015, an EU business providing TBE services to an EU consumer in another member state has had to charge VAT by reference to the location of the consumer and not by reference to the location of the supplier. This has meant that instead of charging VAT at the relevant local rate, affected organisations have had to charge VAT (and pay it) wherever the consumer is located.
To help organisations comply with these rules, the EU extended a regime (referred to as the Mini One Stop Shop or MOSS) that already existed for non-EU businesses who were required to account for VAT in a similar manner.
Perhaps most surprising is the 20 per cent increase in tax take in 2018 over the previous year. RSM estimates that this means that the UK exchequer earned €675m [or 15 per cent of the total] from this regime in 2018.
There are two key takeaways from these latest figures. First, the complexity of the VAT rules for technology companies that serve consumers internationally can often involve VAT regimes in many different countries.
Second, UK businesses that have no establishment in the EU and that currently sell affected services to EU consumers must prepare for Brexit by quickly switching to the scheme required by non-EU members to avoid falling foul of the EU's VAT rules.
In making these preparations, it is important to realise that some of the rules which apply to the scheme are different for non-EU businesses. In particular, a threshold of £8,818 must be exceeded before the scheme for EU organisations is obligatory. By contrast, no such threshold exists for the non-EU scheme. Furthermore, non-VAT registered businesses in the UK are not currently obliged to register under the MOSS scheme. Thus, many UK businesses may be required to register for non-EU MOSS after the UK leaves the EU and account for EU VAT for the first time.