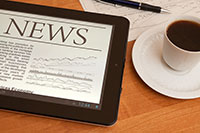 The Government has announced that European Union law enforcement officers and tax authorities are to work together more closely to fight missing trader VAT fraud.
At a summit hosted by HMRC, Paymaster General, Dawn Primarolo, addressed representatives from across the European Union.
She said "The UK recognises the need to improve our ability to share intelligence and work together on criminal interventions. And, where appropriate, we need to share the evidence gathered through criminal investigations to support civil actions that will prevent the fraudsters having access to the proceeds of their crimes.
"We have a shared agenda to tackle the organised crime groups behind carousel fraud, and to reduce the economic and social costs of their crimes. The UK is committed to working with our European partners to tackle this.
"The summit rightly recognised the vital importance of using both civil and criminal approaches to tackling MTIC fraud. I particularly welcome the support given by Member States at the conference to a European-wide threat assessment to be delivered by Europol."
Proposed measures to improve the EU's response to VAT fraud include:
designated contact points with each Member State on criminal and civil investigations;
better and faster exchanges of information between Member States;
the development of a common approach within the EU to civil interventions under EU VAT law and improvements in the quality and speed of response; and
Europol to develop and MTIC fraud threat assessment to support prioritisation and targeting of criminal interventions.
Links
Related news
Carousel fraudster gets 15 years
Criminal investigators close in on VAT fraudsters