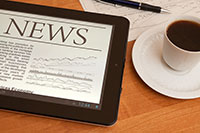 We are pleased to note that HMRC has finally revised VAT Notice 700/18 Relief from VAT on Bad Debts
TaxationWeb pointed out over a year ago in Can We Trust HMRC Advice? that HMRC's guidance on reclaiming VAT Bad Debt Relief still failed to mention that the time limit for making claims had been extended from 3 to 4 years. This change - in favour of the taxpayer - was introduced for VAT purposes in April 2009.
While the new guidance is welcome, it is surprising that it has taken almost four years for the guidance to be updated. As we said in our previous article, it is difficult to believe that HMRC would have been so slow to correct its guidance if the time limits had been restricted from four years down to three!