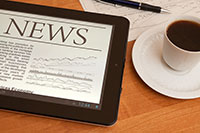 Gaming machine operators have until 11 January to register for a brand new tax, Machine Games Duty, (MGD), which will come into effect from 1 February and applies where the player can win a cash prize greater than the cost to play. It will replace VAT (on net takings) and Amusement Machine Licence Duty (an annual charge).
It will apply to machines in:
Bookmakers
Amusement arcades
Bingo halls
Casinos
Pubs, clubs and other venues
HM Revenue & Customs has guaranteed to process all applications for registration received by Friday 11 January; applications received after that date may not be processed in time for 1 February when the MGD starts, leaving late applicants exposed to a penalty.
There is a special online registration service at
Further information on Machine Games Duty can be found at
Operators should also be aware that, from 1 February, at least some of their supplies (the takings from machines subject to the new MGD) will be exempt from VAT so they will be affected by the VAT "Partial Exemption Regime".