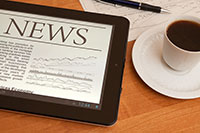 Whilst the BBC has announced that a move to amend the infamous "pasty tax" may have failed - Ministers See Off Pasty Rebels - HMRC has extended the consultation period on VAT: Addressing Borderline Anomalies (including VAT on "Catering and Hot Takeaway Food" - aka pasties, amongst other things) by a fortnight from 4 May to 18 May. 
The Pasty Rebels had hoped to include an amendment to the Finance Bill so as to exclude VAT on freshly baked produce where no attempt was made to keep the product warm. 
This was not without logic: freshly baked bread has had its VAT-free status preserved from the sweeping changes applying VAT to all other freshly baked produce - thereby creating a fresh anomaly where the change was ostensibly introduced to remove them. (Perhaps someone at No. 11 is a bit partial to soldiers with their morning egg. Or perhaps there were concerns that the effect of a 20% price hike on the daily staple might have had knock-on consequences for inflation measures.)
Andrew Needham of VAT Specialists said that the proposals were "ridiculous". 
"Our offices are near a local shop of some renown that sells freshly baked pork pies which are very popular. At precisely what point in any particular day will he be able to sell those pork pies VAT-free? It may be that the old rules were complex but they weren't as ill-conceived as this so-called 'simplification'. I can see that these rules are just going to create a new set of problems."